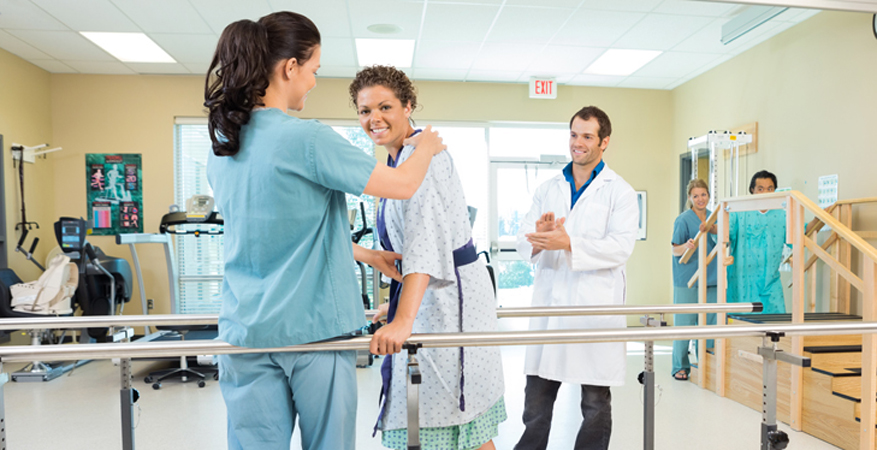 Physiotherapy and Rehabilitation Department graduates receive the title of Physiotherapist. Physiotherapists plan and implement the physiotherapy and rehabilitation programs of patients who have been diagnosed by a medical expert. They increase physical harmony in healthy people with special exercise programs and training to prevent disease and injury and provide physical treatment of such ailments. In recent years, developed countries have added the role of improving health and preventing disease using preventive physiotherapy and public health approach to the healing capacity of physiotherapists. This practice has made physiotherapists an essential part of everyone's health targets.
CAREER OPPORTUNITIES
Employment of physiotherapists is possible in various medical fields. In-patient and out-patient treatment centers, physical, visual, audial rehabilitation centers, sports and physical fitness centers, prosthesis-orthesis rehabilitation centers, industrial establishments, private education and rehabilitation centers, amateur and professional sports clubs, national teams, geriatric care and rehabilitation centers, occupational rehabilitation centers, thermal spring and spa centers, home-care centers and R&D laboratories are the main employment areas of physiotherapists.
ABOUT COURSES
The Physiotherapy and Rehabilitation undergraduate program is comprised of basic subjects such as anatomy, physiology, physiotherapy and rehabilitation methods, clinical kinesiology, first and emergency aid, electrotherapy, fundamental instruments used in physiotherapy, biomedical equipment technology and fundamental measuring and assessment in physiotherapy. It also aims to provide an interdisciplinary education with the choice of optional courses offered throughout the undergraduate program.
ACADEMIC STAFF:
DEPARTMENT CURRICULUM
BOLOGNA INFORMATION SYSTEM