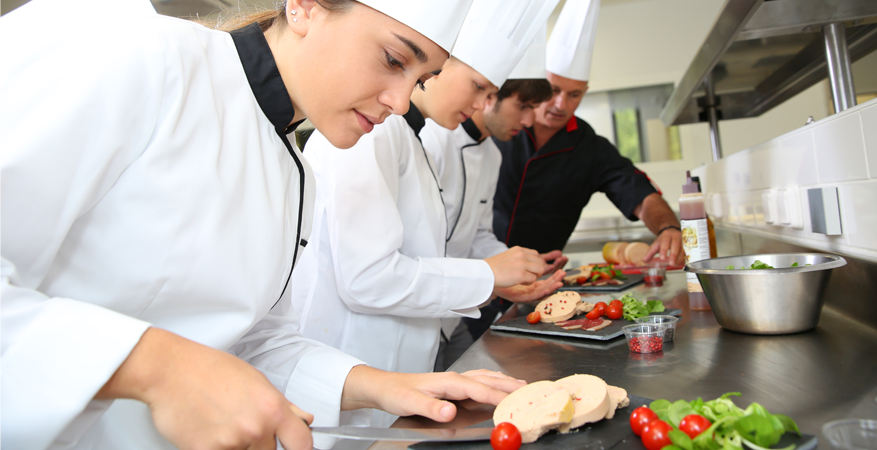 Department of Gastronomy and Culinary Arts within Faculty of Arts and Design aims to educate students to have the knowledge of Turkish and World cuisine as well as having the theoretical and practical knowledge for food and drinks industry to compete in both national and international levels. With department of Gastronomy and Culinary Arts, during four years of education students are being equipped with the points of food art as well as the communication and managements skills they would need in their professional life.
CAREER OPPORTUNITIES
Graduates of Department of Gastronomy and Culinary Arts will have the chance to work for prominent hotels and restaurants both in Turkey and abroad. They also have the opportunity to work as inspectors in Ministry of Food, Agriculture and Livestock.
ABOUT COURSES
The courses include main sciences about gastronomy, food hygiene, history of kitchen. Turkish, Ottoman and World cuisine is also given with theoretical and applied courses.
ACADEMIC STAFF:
DEPARTMENT CURRICULUM
BOLOGNA INFORMATION SYSTEM