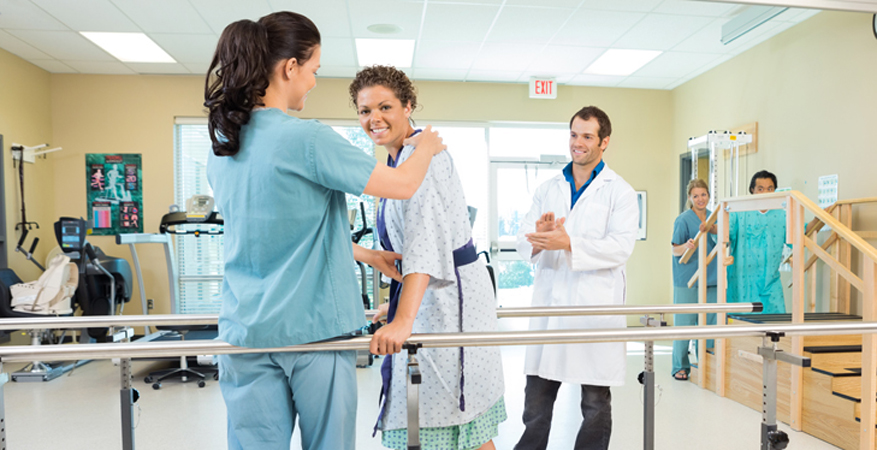 ABOUT THE PROGRAM
Physiotherapy is an ever-adapting and developing healthcare service based on technologic developments and there is an increasing need for qualified personnel in this field. Number of people with congenital or acquired physical disabilities is on the rise and so is the need for qualified personnel who can assist physiotherapists in rehabilitation. In this regard, physiotherapy associate's degree programs are becoming increasingly more common in our day. The program moves in integration with innovations and requirements of our age. Equipment already owned by our University's Vocational School and other equipment purchased as per developing technology are used to support quality education. During the two year associate's degree education, the purpose of Physiotherapy Program is to educate physiotherapy technicians who are intensely needed by state, private and university hospitals, physiotherapy and rehabilitation centers and private branch centers. These individuals will be equipped with modern knowledge and skills, have well-developed research and problem-solving skills as well as cultural richness and communication skills, be adept at operating technologic tools and devices and respect human health and ethical values.
CAREER OPPORTUNITIES
Before starting this program, our University is involved in on-going communications with important representatives of the sector in order to quickly and sustainably resolve the students' internship and employment issues. In this regard, we are in educational cooperation with sector representatives in order to ensure the applied lessons of the program are carried out with the support of said representatives.This cooperation provides significant advantages to the students enrolled in the program. The graduates of the program can seek employment with: public and private in-patient/out-patient healthcare institutes and institutions of Ministry of Health, rehabilitation centers, university in-patient/out-patient healthcare institutes and institutions, physiotherapy and rehabilitation clinics and private medical centers, old people's homes, thermal and spa centers and hotels in healthcare tourism.
ABOUT COURSES
The Physiotherapy curriculum offers lessons that provide valuable information in every stage of professional life. Courses offered are; Fundamental Assessment and Evaluation in Physiotherapy, Anatomy, Physiology, Orthesis – Prosthesis and Rehabilitation, Massage Techniques and Kinesiology.
PROGRAM CURRICULUM
Click here for program curriculum