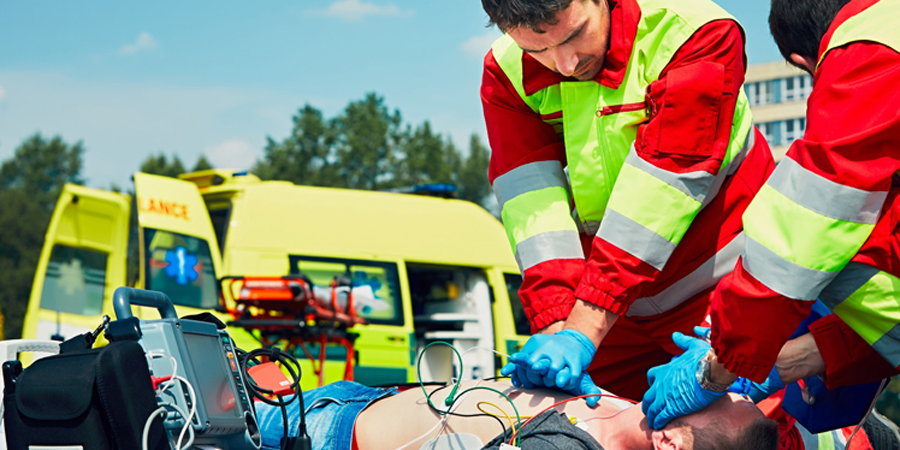 ABOUT THE PROGRAM
The First and Emergency Aid Program raises support health personnel that provides professional pre-hospital emergency care and medical attention to save lives and prevent permanent disability and ensure patients are transported to relevant treatment centers accordingly. The objective of the program is to raise qualified technicians that are careful, calm and responsible; who can communicate on all levels; identify issues by asking relatives for information, as well as analyzing the patient's situation and surroundings; can work as first aiders at hospital; if required, drive an ambulance.
CAREER OPPORTUNITIES
Once students complete the applied courses and internship, they graduate as Emergency Medical Technicians and can work in pre-hospital emergency care services and all emergency services.
ABOUT COURSES
The courses offered are; Emergency Care and Rescue Efforts, Ambulance Training, Emergency Health Services, Emergency Patient Care, EKG Analysis, Bleeding Control, Establish Vascular Access and certain Fundamental Medication Applications. Students also receive training in rescue, how to use equipment and behavior sciences, as well as courses such as anatomy and pharmacology. Students also complete internships at ER services and 112 ambulance stations.
PROGRAM CURRICULUM
Click here for program curriculum