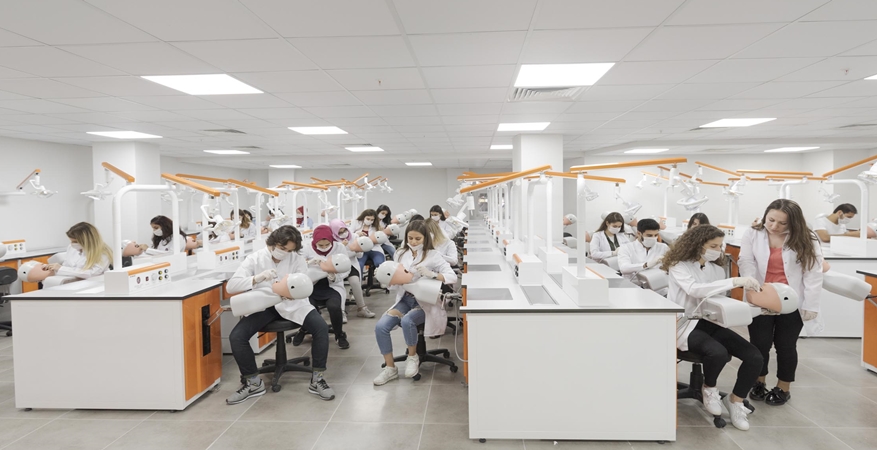 Istanbul Kent University School of Dental Medicine will start education with the 2018-2019 academic year. Its mission is to raise new and qualified dentists and it awaits new students with its expert academic staff.
The curriculum is a total of 5 years; the 1st year is pre-clinic education and the 3rd year is education-training modules in clinical settings altogether. Accompanied by the most current oral and dental healthcare applications, all experience and ethical values necessary for the active involvement of individuals to be educated to become dentists will be provided in addition to our curriculum.
In addition to the modern treatment units and equipment, we have work stations suitable for pre-clinic applications. In order for our students to further advance themselves, we provide them with opportunities for simulated treatments, accompanied by educators in our phantom labs that allow for live examination over monitors and model application. Phantom simulations allow our students to visit patients and thus when they embark upon their careers, the students will have already obtained the experience necessary in clinical and treatment settings.
Our School of Dental Medicine aims to graduate dentists that are fully equipped theoretically and practically. In addition to raising fully proficient dentists, we focus on raising individuals who do well for the society and world in general.